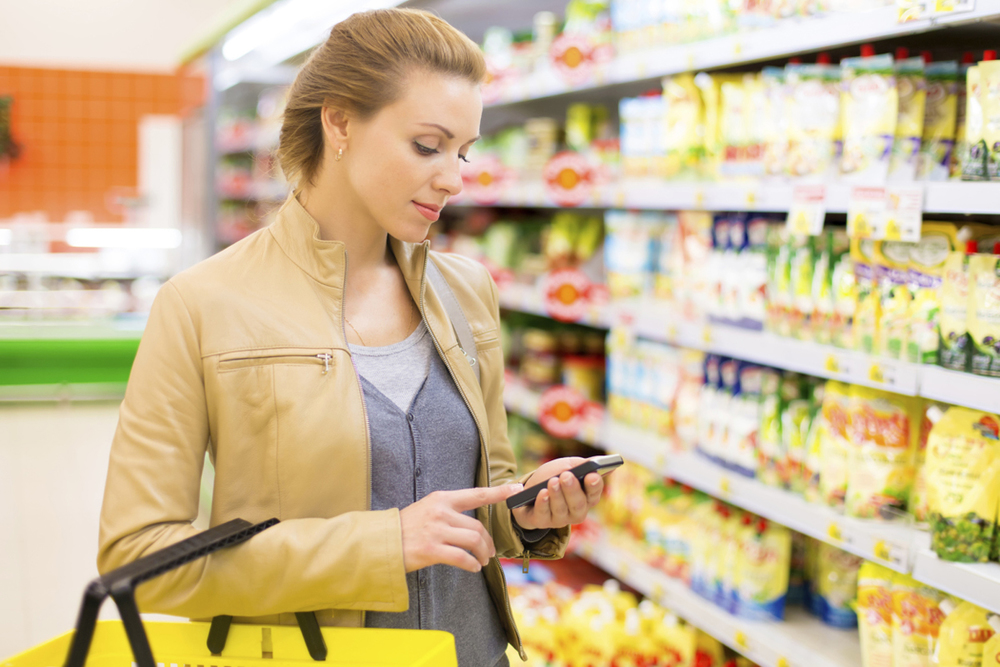 While the retail grocery channel is undergoing a whirlwind of change, the consensus I get from industry professionals is that the only certainty about the future of grocery is uncertainty. But the key to forecasting the coming trends is taking a deeper look into what is changing the industry.
E-Commerce – The ability to purchase groceries online and have them delivered to your door.
Benefits:
Skip the lines / instant checkout
Deeper selection of specialty items & easy search options
25 % of people are currently ordering grocery products online (Number to Rise)
Disadvantages:
Have to wait for your product to be delivered + delivery charges
No in-store shopping experience
Harder to find deals, coupons, and promotions
Cannot shop for last minute items
As E-Commerce gains market share, brick and mortar grocers need to innovate and nurture the areas that e-commerce cannot supply customers with. Here are some key strategies to adopt:
Enhance the In-Store Shopping Experience:
Many grocers are already doing this, Lowe's Foods in NC recently added a "beer den" in several of their locations where customers can fill growlers, purchase pints, and sample local craft brews while they shop. Whole Foods is notorious for setting up specialty demos at their stores sampling high-end cheeses, wines, chocolates and other consumer friendly and trendy items. The savvy retailers are learning to add more of the components e-commerce cannot supply shoppers with. If your shopping experience is an enjoyable sensory experience shoppers are more likely to make the extra effort to be in your stores.
Invite the Digital Experience into Your Stores:
Mobile coupons and mobile shopping lists are the most cited forms of digital engagement at supermarkets. Why more markets haven't focused more of their efforts on digital couponing is beyond me. What's more surprising is that most manufactures are looking to support their retailers with digital coupons, but retailers have yet to wrap their heads around the advantage of supporting their brands on their social media outlets. 65% of shoppers surveyed said they would use mobile coupons if they were more readily available. (Nielsen)
Social Media – Information platforms that are shaping customer viewpoints and collecting important consumer data.
Consumers are making purchases, forming opinions, and eating differently because of social media. The statistics speak for themselves.
84% of millennials said that branded social media pages play a role in their decision to buy (Bazaarvoice)
70 % of millennial women think of shopping as a shareable form of entertainment (Urban Land Institute)
66% percent say they've visited a retailer's store in person as a result of a social media post (Progresssive Grocer)
56% of millennials are willing to share their location to get localized coupons
25% of them are willing to give out personal information for exclusive deals
51% of millennials admit that a company's online presence has more effect on their purchases than recommendations from family and friends
58 % of shoppers have discovered new retailers through social media (Progessive Grocer)
Social Media has also given rise to new items, trends, practices, and has effected customer tolerance. In the age of information customers have the answers to their questions posted all over their social media newsfeeds. The future for grocers hinges upon their ability to perfect the balance between digital, social, and the in-store experience.
The consumer data that social media is creating for retailers is overwhelming. Gaining an understanding of your customers wants, desires, buying habits, and expectations is a sure fire way to increase sales and build brand loyalty. If retailers plan to survive they will need to swim, stagnancy in the digital age will quickly leave your stores in the dust.
Shoppers today have more options; promiscuous shoppers are a growing trend. It's your job as a retailer to go above and beyond in order to meet the expectations of Generation Y and Z. This will not be achieved while utilizing traditional practices. It's time to connect.