Does writing give you nightmares? Don't think you have that creative gene? We're here to prove you wrong. This blog will give you some tips on how to spice up your writing to engage your audience with as little stress as possible.
Why does effective writing matter?
Writing is likely one of your main forms of communication with your customers and prospects, and helps shape an image of your brand in the minds of these consumers. Therefore, you want to make sure your writing is:
Relevant and useful to your audience

Helpful to the reader

Cutting through the noise—make sure you don't sound stiff, boring, or uninspired!

Educational and full of personality
You want to make sure your audience is your number one priority. Because, hey, they're the reason you're writing this content, aren't they? That being said, it's a good idea to use your audience's language so they are more likely to engage and understand the message you are trying to get across. This will breed trust for your company and may lead them to depend on you as a reliable source of information.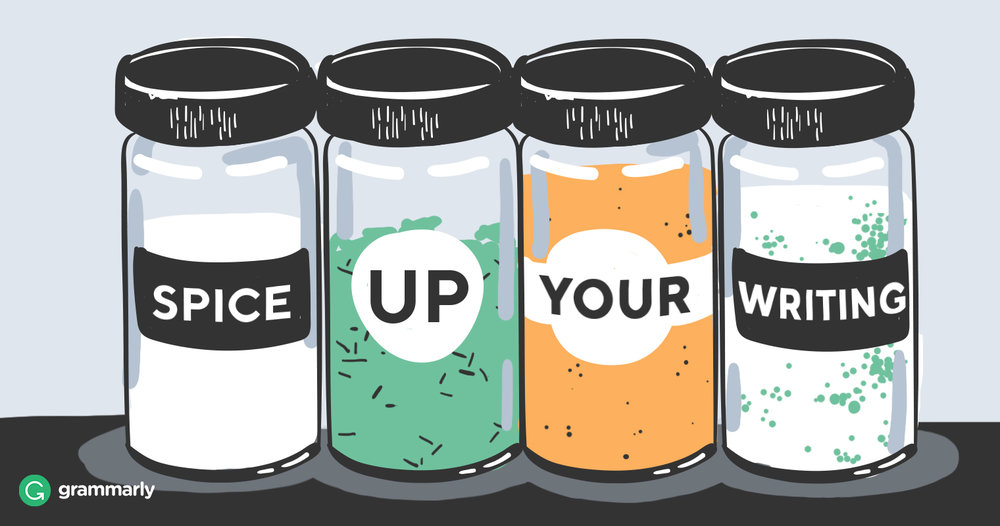 So, how can you attract and engage people with effective writing?
Start with an attention-grabbing headline—80% of people will read your headline but only 20% will read your entire piece of content! Make sure it is specific, and make it clear how it will benefit them. Come up with at least 10 different headlines and run them by a coworker for an extra set of eyes.

Choose a format—You'll want to choose the correct format for the type of content you're creating. Here is a list of a few examples:

How-to

List

Centered around a question

Interesting data

Quick tip

"You should know this"

Pick the tone that matches your readers—This will help them resonate with your content more.

Help your audience do something or better understand a topic—Make sure what you're writing about is useful! The first step in this is understanding who your ideal reader is so you know how they learn new information, what their goals are, etc.

Add to the conversation—Don't just reiterate what other people have talked about! Make sure you're adding new and valuable information. To start, take some time to research what already exists on the topic.

Write for the way people search—Research the words people actually use to search you and your industry and use those words in your content.

Develop a structure—Readers should know what to expect. Be consistent with the structure of your content.

Present one core idea—Identify the main objective and, again, how the reader will benefit.

Support your brand messaging—Any piece of writing you create should reinforce who your brand is and why your audience should want to know you better.

Have a relevant CTA—Tell them what to do next! This encourages them to engage with you even further.

Edit for errors and poor grammar—This one seems obvious, but is extremely important! One small error could taint a consumer's image of your brand, so be as thorough in your editing process as possible.

How can you improve your writing?
Remember, first drafts are sloppy and that's okay! Send to a coworker or two to make edits. During the editing process, you want to cut out any unnecessary or irrelevant information you find. When checking for grammar and style mistakes, use these tips:
Use contractions—this makes you sound more conversational.

Write with simple language—making it understandable makes you seem more intelligent and capable.

Use the active voice

Be clear and concise

Use short sentences and paragraphs—break it up so it's easier to read.

Cut "fluff" from your writing—words like "actually", "really" etc. create weak sentences.

Adhere to a style guide

Avoid jargon/acronyms—not everyone will understand what you're talking about. Make everything as clear as possible.

Don't be snarky—be friendly and straightforward!

Use spell-check—always double-check for any spelling mistakes.


So, there you have it. And you thought this would be hard! These tips will transform your worst writing nightmares into dreams. Happy writing!