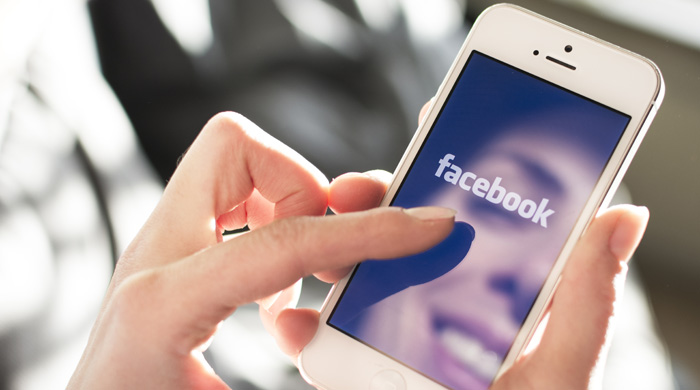 Having trouble setting up your Facebook Business Manager? We've got you covered. This blog will guide you step by step on how to create an account, and add your Facebook business pages.

Step 1: Log into your personal Facebook profile.
Don't have one? Well, get crackin'! You need a personal page in order to create a business page and or a business manager. Facebook is shutting down personal profile pages it deems 'risky'. Look for more info on that in our next blog post.
Enter your business name in the box provided, then click Continue.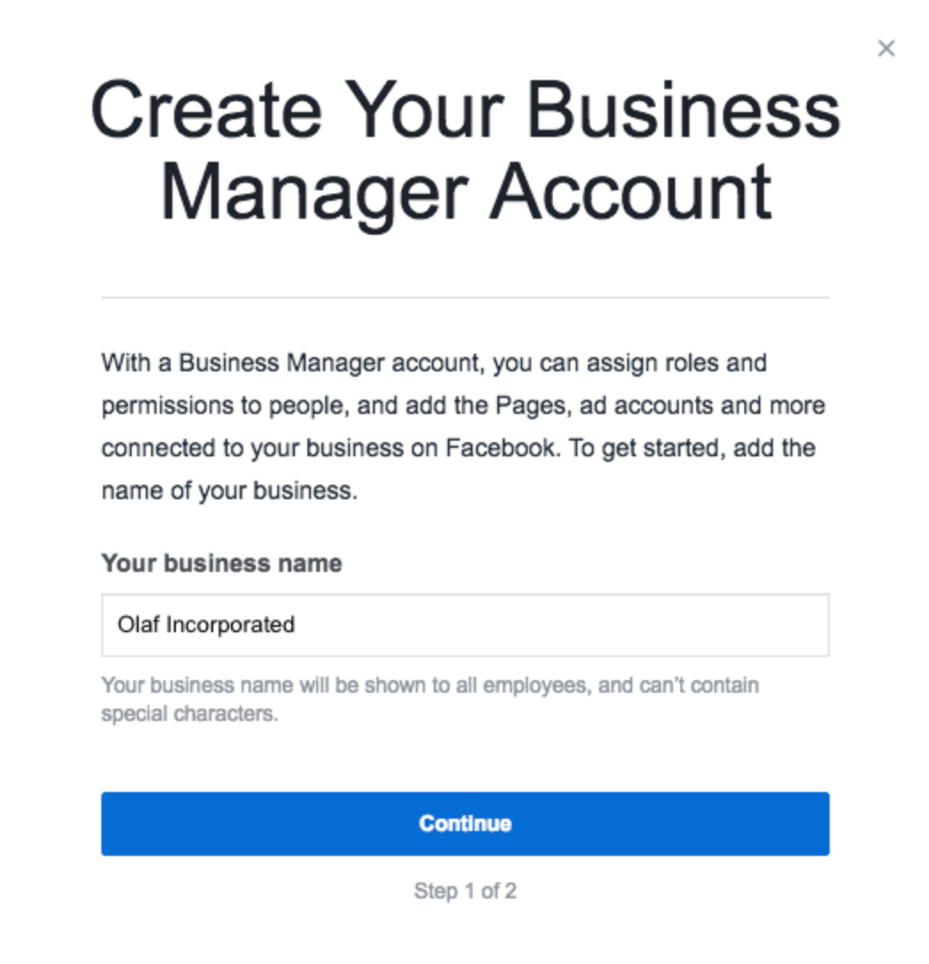 Enter the name and business email address you want to use, then click Finish.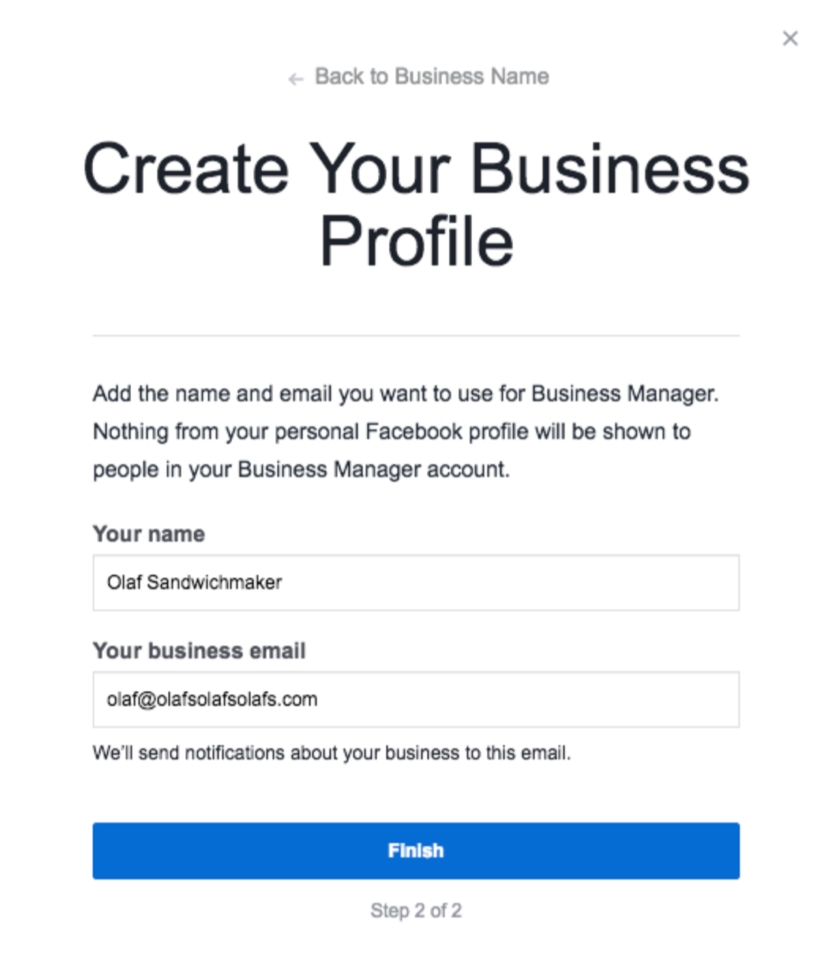 Step 3: Add your Facebook business page(s)
You can add an existing Facebook business page or create a new one. You can also request access to someone else's page if you help manage it.

While you can use Business Manager to manage clients' Facebook pages and ad accounts, it's important to use the Request Access option rather than the Add Page option. If you add your client's pages and ad accounts to your Business Manager, they'll have limited access to their own business assets.

To add your Facebook page to Facebook Business Manager, go to the Business Manager dashboard. Click Add Page, then, in the pop-up box, click Add Page again.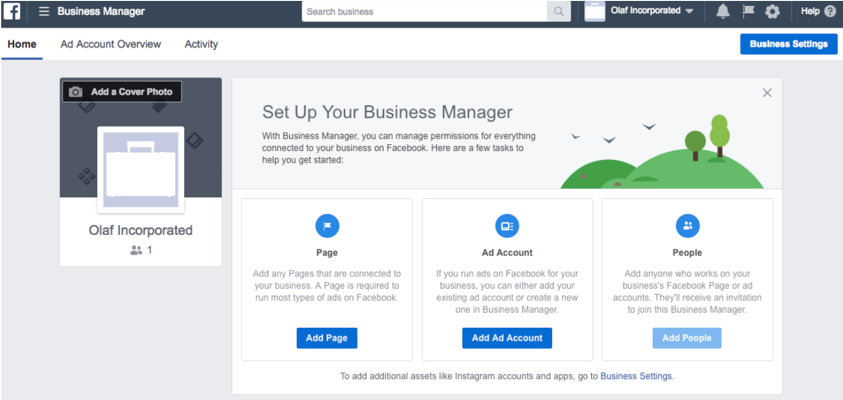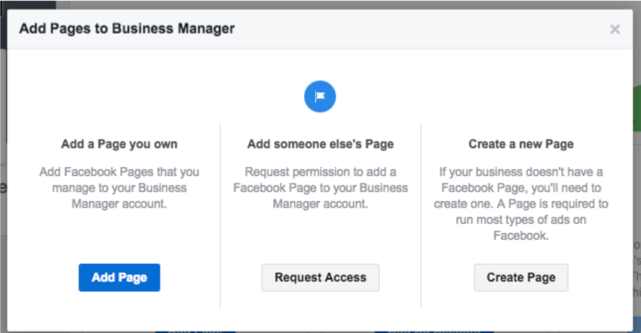 Start typing the name of your Facebook business page in the text box. Once it auto populates, click on it. Then click Add Page. Your request will be approved automatically as long as you have administrator access to the page you are trying to add.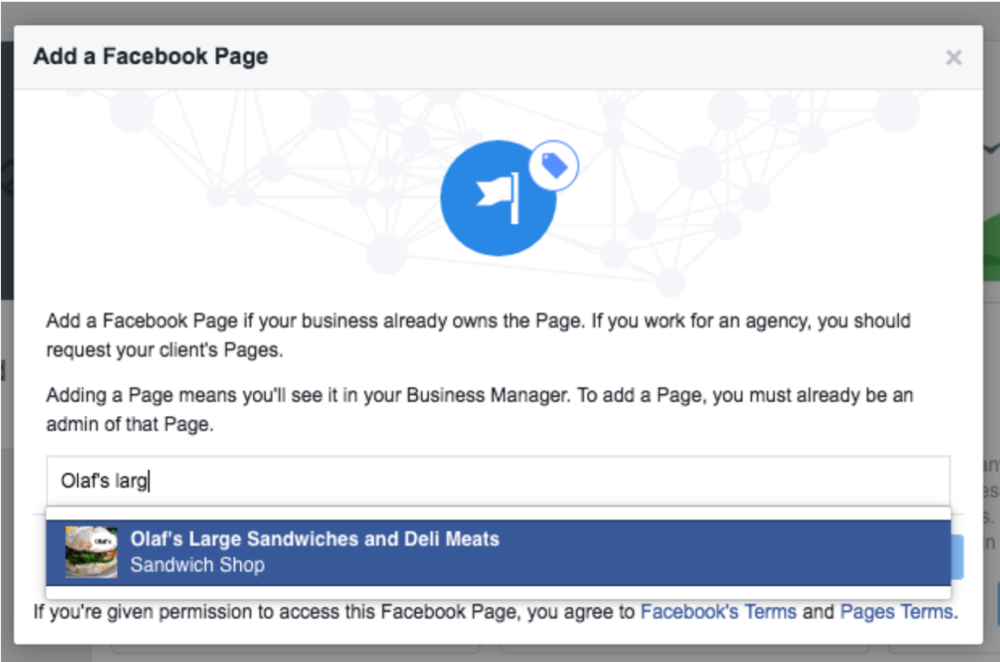 If you have more than one Facebook page associated with your business, add the remaining pages by following the same steps.
Have more questions?