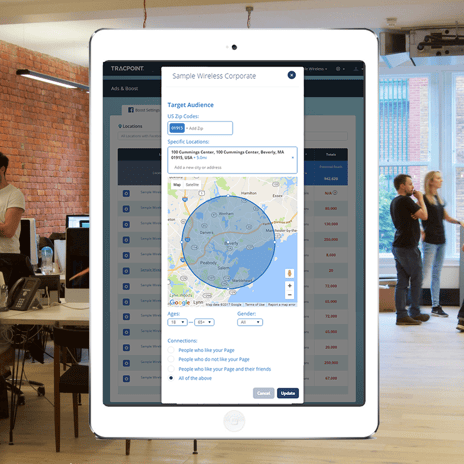 A boosted post is essentially a Facebook ad that is directed to the demographics of your choosing. This gives your content the opportunity to have much higher engagement than a normal post to your timeline. Boosting a post is a great way to reach new people and grow your following on Facebook, especially if your business is just getting started on social media. Here are the steps to boost a post on Facebook:
Go to your Facebook Page.
Find the post you want to boost. This may include a jobs, event, promotional or video post.
Select

Boost Post. You can find this at the bottom right corner of your post.

Fill in the details for your ad. Facebook will automatically use images and text from your post, but you can choose the following details:

Audience: Choose a recommended audience or create a new audience based on specific traits.

Total Budget: Select a recommended budget or provide a custom budget.

Duration: Select one of the suggested time frames or provide a specific end date.

Payment Method: Review your payment method. This can be changed and updated if needed.
This is a great tool with some great options for businesses with a single Facebook page, but imagine having to follow these steps for 10+ location pages. On top of that, Facebook has vague limitations and rules that make it more difficult to boost certain kinds of posts. These steps become tedious and time consuming. Retailers are often caught between the need to increase engagement and followers for their locations Facebook pages and the time needed to boost to each location's page. Most of the time, boosting a post ends up being more confusing and time consuming than it's worth.
Thankfully, Rallio is designed for the social media needs of multi-location retailers. We know how necessary it is to engage the community around each of your locations with local content. Rallio makes it easy to personalize posts for each location. Local and personalized content is proven to do better than more generic corporate content. Boosting a post is the best way to get great content in front of potential new followers. Rallio streamlines the process of boosting a post to all your locations at once. In the platform, users can easily set the radius around each location to fit the unique needs of each one. After setting your budget, Rallio will retroactively determine the amount to spend for each location based on the radius you've set.
Once you have the ability to easily boost posts to multiple locations, you'll finally have the time to be more creative with the content you post out. Tracpoint's coupon module is a great way to create digital promotions that can be turned into content to boost on Facebook.
The reach of boosted posts, with the ease of the Rallio platform, is the perfect formula to efficiently and effectively grow your social media audience. The busy holiday season is here but it's never too late to grow your social media presence!
---
Want to learn more about boosting posts through Rallio, and how you can take control of your social media presence? If so, let's talk!