The holiday season can provide a tremendous amount of success for companies in the retail industry. Here's four great tips on how marketing on your social media pages can help maximize sales this year!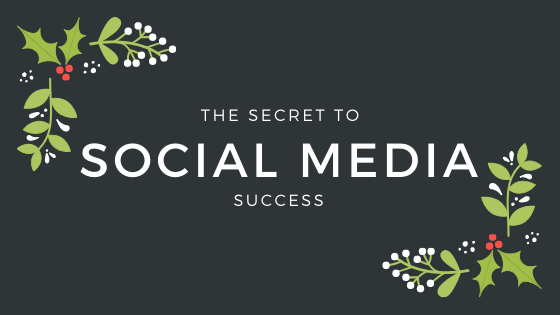 1. User-Generated Content
User-generated content is any form of content such as images, videos, text, or audio that have been posted by users on online platforms like social media.
Create content that has the potential to go viral. Businesses that can actively leverage user-generated content are the ones that will drive deeper connections with fans. Showcasing authentic photos of your audience drives your intended message while encouraging a deeper, emotional interest from new and loyal fans alike. Relate to them with real people, in real moments, using your product and services.
Get your employees involved
Employee generated content is a great way to capture great company moments especially during the holidays. Through the Rallio platform you can post out content from pictures of happy customers to employee spotlights. This is a great way to stay active on social media while keeping your employees engaged!
2. Decorate Your Profile
Decorating the store is one thing, but what really sets companies apart is the festive Facebook page. Deck the walls with green, white and red to let your followers know that you're ready to give them the best promotions and deals for the holiday!
Do you have social pages for each of your locations?
Learn how with the Rallio platform, you can mass update cover photos and profile pictures all from one log in. A consistent winter theme across all your pages will really make your company stand out!
3. Embrace "Stories"
Facebook, Instagram, and Snapchat all have a "stories" feature that is basically another news feed but more visual rather than textual. They're an easy way to post eye-catching updates on campaigns and promotions that can easily be pinned with a link that can take your followers directly to your website/campaign.
Research by Facebook has shown that stories are on track to take over the news feed for the user's #1 way they share things. With stories being the way of the future, it's time to start posting some!
4. Level Up Social Media
Isn't it hard having to manage multiple social media pages? Who has the time to log in and out of each account and keep up with all your activity? There is a simple solution and it's called Rallio.
Rallio is a social media management platform that allows you to view all your linked social media pages from one central log in. It makes the hassle of managing multiple social accounts simplistic and more impactful.
Scheduling content and responding to reviews & comments all while tracking page growth has never been easier.
Having trouble navigating through all your social media pages?
If so, talk to us!
Let's make social media easier, together.
---
Click to find out more about all our services.