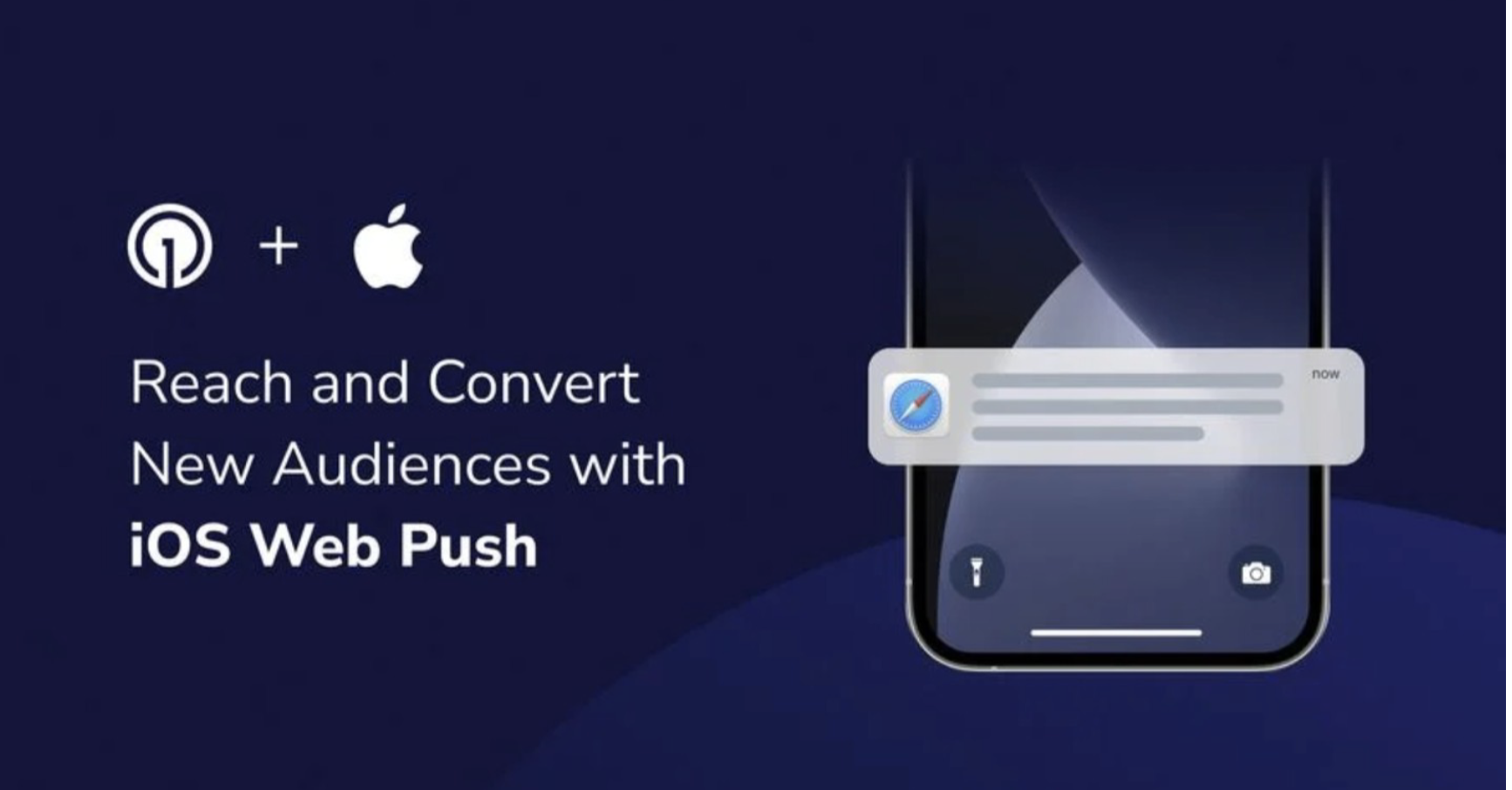 Mobile Safari web push is finally here! After years of anticipation and
demand, Apple has at long last embraced modern web technology and
launched support for web push on iOS and iPadOS 16.4+. Now, Apple joins
Google Chrome and Android in enabling TracPoint Apps customers to
communicate with their iPhone and iPad users in a mobile-first way.
The Benefits of Using iOS Web Push
Unlock New Audiences
Apple devices account for almost a quarter of smartphones globally and over
half in the United States. That's over 1.5 billion active iPhone users
worldwide, and that audience is now accessible with push notes.
Companies that don't have developer resources and don't have a native
mobile app can finally reach this desirable new channel in a cost-effective
way in the TracPoint Apps platform. Depending on your device breakdown,
you can more than double your mobile reach.
Engage Anonymous Users
The average website traffic comprises 97 to 98 percent anonymous visitors.
And companies spend a ton of money on acquisition to drive those visitors to
their store locations and company website. Unfortunately, most never
become a lead. Nurture and activate anonymous visitors into leads and
browsers into buyers — if you don't capture them, that's wasted spend.
Privacy-focused users can easily engage with companies without providing
personal information.
Send Real-time, Mobile-First Messaging
Users continue to prefer mobile for browsing the internet. In fact, the
majority of website traffic occurs on mobile devices. Before, companies could
only reach their iPhone users if they downloaded a native mobile app or
signed up with their email address or phone number. With this release, it's
much easier to engage users in a mobile-first and repeatable way.
These notifications will behave like any other iOS mobile notification. This
means they can be filtered out by relevant Focus modes, delivered to the
Apple Watch, and more.
Drive Traffic and Conversions
Similar to mobile push notifications, web push is so powerful because it
reaches users when they aren't on your website and can bring them directly
back to your product.
You will now be able to send notifications to your
customers and employees with man different filters to reach the right
audience at the right time.
Improve ROI
Your customer and prospects who opt in to push want to hear from you, so
this new release represents a sizable business opportunity. With TracPoint,
you can send unlimited web push messages, whereas previously, you may
have used costly SMS or WhatsApp to reach users on mobile or spend a
sizable budget to retarget website visitors. Now, you can acquire and retain
more users and lower your costs.
Set Up iOS Web Push For Your Own Company-Branded App With TracPoint
Once your App has been created by TracPoint, your users will simply to add
your App to their home screen and opt in to notifications. Be sure to clearly
communicate how the user will benefit; for example, share how they can
easily stay on top of the latest promotions and events for your business.
To learn more contact us at 800-404-4450.