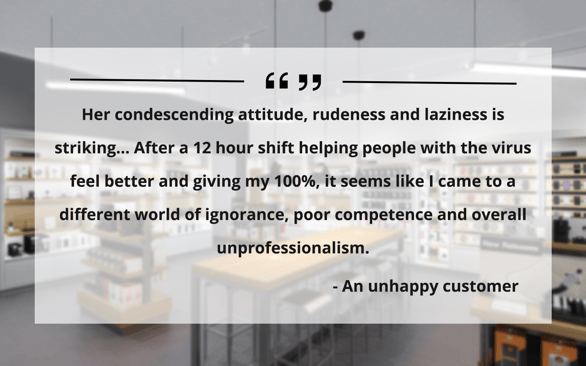 Social media and online reputation have quickly become a primary asset for every single brick and mortar retailers. Why? With the loss of essential foot traffic and the massive increase in time consumers are spending online, this is where your customers will form an opinion about your business. Now is the time to really pay attention to your online reviews.
The Good














The Bad: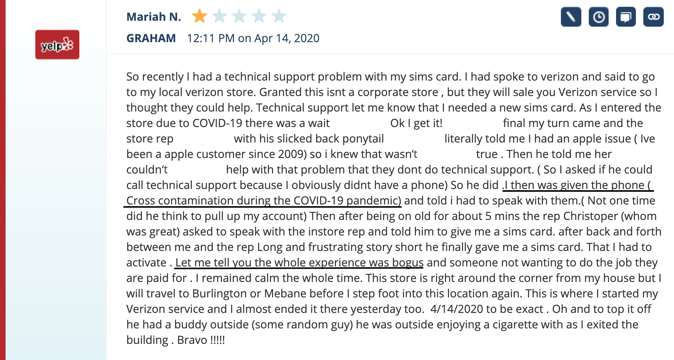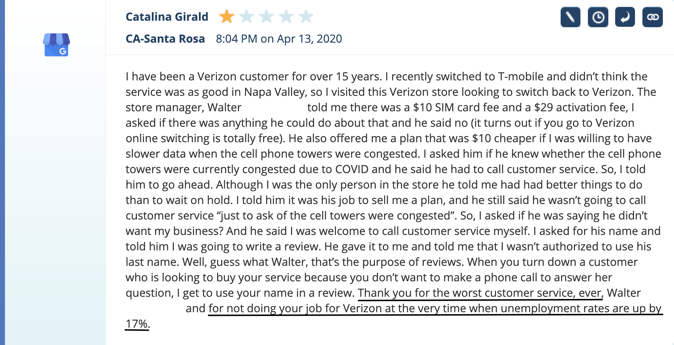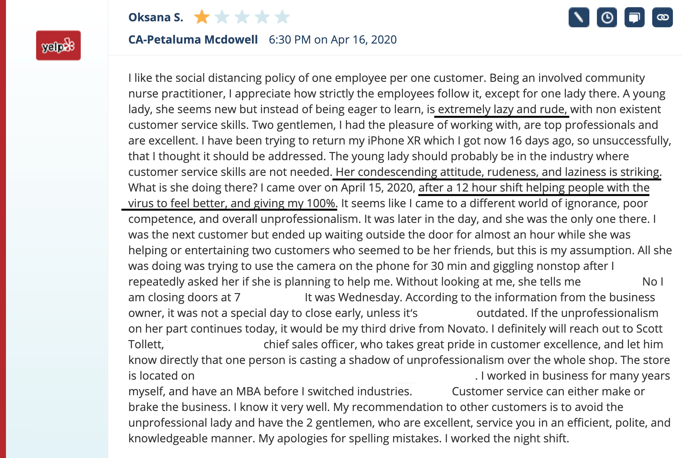 If you're unfamiliar with best practices on managing your social media pages, or if you need to generate more reviews or conversations about your brand online, please get in touch. We love helping retailers with their brand reputation, and we've got some fantastic tools to do so.
Want to learn more about improving your online reputation?
If so, you've come to the right place!