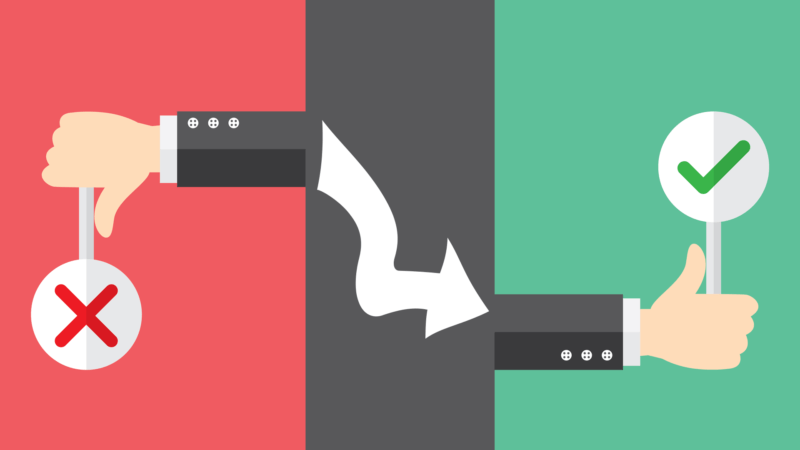 These days, 88% of consumers trust online reviews as much as personal recommendations. Think about it, when was the last time you didn't read the reviews about a business before visiting for the first time? When 97% of consumers say reviews influence their buying decision, review management has to be a top priority for every consumer-facing business.
1. Helps SEO
Responding to negative reviews can create positive results. Statistics show that of the customers who received a response from a company after posting a negative comment, 33% turned around and posted a positive review, while 34% deleted the original negative review. Having an overall star rating of less than 4.0 greatly affects a business' chances of a high ranking on Google. 89.17% of businesses that ranked in the first 100 spots of Google had a star rating between 4.3 and 4.7. You've spent a great deal of time and effort attracting customers, and retaining them is just as important.
2. Builds Trust
Whether you receive a positive or negative review, it's important to respond to that review in an effort to show your customers and search engines your commitment to customer satisfaction. Responding to reviews builds trust with your customers, and with the search engine itself. Google only wants to recommend the most credible businesses to their users. What better credibility gauge than a business that goes above and beyond by publicly responding to complaints, as well as, thanking their praises.
3. Attracts new customers
63% of business owners know of customers who picked their business after looking at their online reviews. Why?




Because responding to a review shows that you are listening and you care about your customers. In the social world we are living in consumers demand to be heard and demand to be responded to. This response strategy is attracting new potential customers and influencing their decision-making process.

TracPoint has two innovative marketing tools that help retailers generate and manage their online reviews across multiple locations and platforms.

REVV is

designed to help your business significantly increase the volume of positive reviews by making it easy to help your happy customers

leave a positive online review, while providing others a place to vent (in REVV, not online), and they can also decide whether they'd like to be contacted by a manager. REVV alerts you with immediate feedback on negative experiences, providing the opportunity to turn a customer's bad experience into a great one.

The TracPoint Rallio Platform is designed for multi location retailers to easily respond to all online reviews, while managing your social media presence across all social platforms (Facebook, Google, Yelp, LinkedIn, and Instagram).

Read how other retailers were able to improve their online presence!