If you want to build customer loyalty you need to focus on the customer experience. This is especially true in wireless retail. These days customers have more and more options. Making it as difficult as ever to attract customers and create loyalty.
Retailers in 2022 will need to be equipped with the latest technology in order to engage their sales people and their customers. The Tracpoint Apps platform is a tool designed specifically for wireless retailers to create loyal customers and increase sales.
Each App is custom to your brand and packed with features. Instead of listing every one we put together a list of some of the apps most effective tools that will help you reach your sales goals in 2022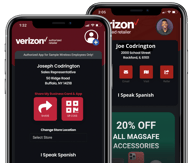 1. Digital Business Card
Are your sales people still using paper business cards? It's 2022. It's time to be honest with ourselves and admit, that paper business cards are not a cost effective way to network. You order a box of 500 for each employee and 90% of those get lost, end up in someone's laundry, or just the trash. It's time to let go. The app can be loaded on the customers device in seconds giving them access to one-touch calling, email, google reviews, social media pages and so much more.
2. Store Locater
It goes without saying that your brick and mortar locations need to be easy to find. The TracPoint app includes a location tab, which displays your closest locations for the customer, so they can navigate there easily. It also includes your store's contact information and store hours.
3. Custom Promotions
97% of consumers look for deals when they shop. 91% said they would share a promotion with a friend or family member if given the chance. 77% spend $10-$50 more when shopping with a discount. Help new customers get their foot in the door with a little incentive. Create and track promotions that are customized for your brand within minutes using the apps promotion designer.
4. Push Messaging
More direct communication with customers is an essential part of the formula when it comes to customer loyalty. Deliver messages to your app customers inside the app. Include promotions, events, and more! You can even filter messages by device type, carrier and more!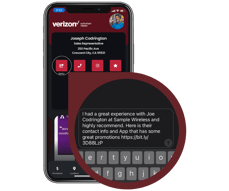 5. Referrals
One of the mot cost effective ways to gain a new customer is through referrals. Let your customer advocate for you. In the app customers can refer you by sharing your digital business card to their friends and family with the click of a button
6. Online Reviews
As we move into 2022, consumers are going online for almost everything. For retailers, that means your online presence needs to be on point. The first place your customers are going to look for before they shop with you are your online reviews. They want to know what to expect. The app allows your customers to leave a review on Google or Yelp with just one click. No need to search for your page.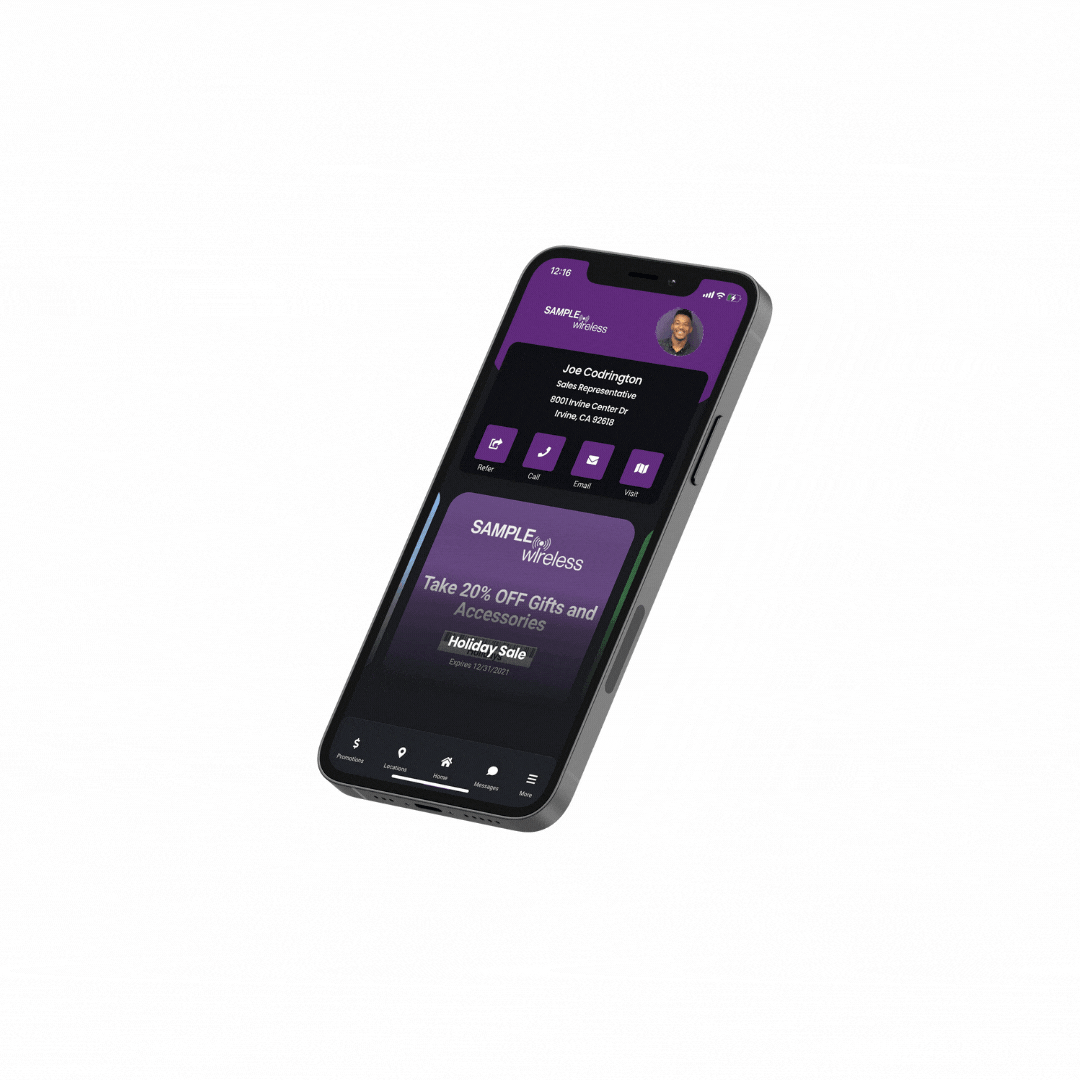 7. Omni-Channel Shopping Solutions
Retailers have to be as flexible as ever. With the pandemic still lingering, every customer has different expectations for retailers. Connect your customers to your online shop, give access to your device trade-in page, or give customers the ability to schedule an appointment. Add any mobile link you'd like to add functionality and features to your app!
It's clear that 2022 will be a year that brings new challenges for wireless retailers. We want to give you a comprehensive tool that will equip your business to face this upcoming year head on!
Want to learn more about the TracPoint App and how it can help your business reach its goals? Click below to learn more!