Share Your Digital Business Card on your mobile device
Whether you're a manager or a sales person you understand how much of a hassle it can be to give your professional information to customers. You don't want to take up too much of their time, or maybe you're not sure if they will even want it. What if we told you that we could make life a lot easier for you or your team. With just one click you can send your professional information to whomever you please! We're talking about digital business cards.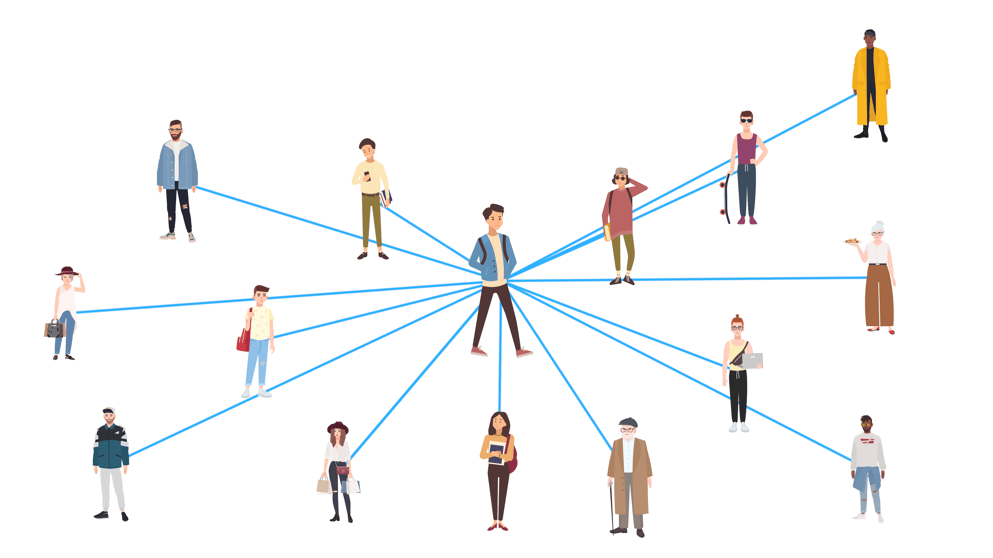 How do you enable your team to network easily when they're out meeting with customers or with their friends and family?
You and your team member's professional info can all be shared via SMS, QR Code, or or their preferred sharing method such as air drop, social media and more. With just a simple text message and link, your customers can have access to your professional online business card.
When you have access to these digital business cards via the app, you'll be able to customize the information that will be available to viewers. Each rep can share their location info, email, professional phone number and a profile picture. This makes it easy for customers to keep in touch with their salesperson!
With the ability to quickly share this information it can lead to positive discussion about your retailer's products and services. It leaves a lasting impression with the ability to have your information saved on a customer or prospective customer's cell phone.
Save it, share it, or both!
Once you create a digital business card/app with TracPoint, your team can save the app or business card to their home screens. Saving the business card/app is easy with our directional images showing you how to do it! Having the ability to save your app to your home screen makes for easy access and easy sharing.
Now that your customers have your digital business card, they are equipped with the ability to refer you to their friends and family.
There are multiple ways for both you and your valued customers to send this info; with options to text, scan a QR code, or even airdrop it leads to more sales for your business and sales reps.
Click below to learn more about TracPoint Apps!