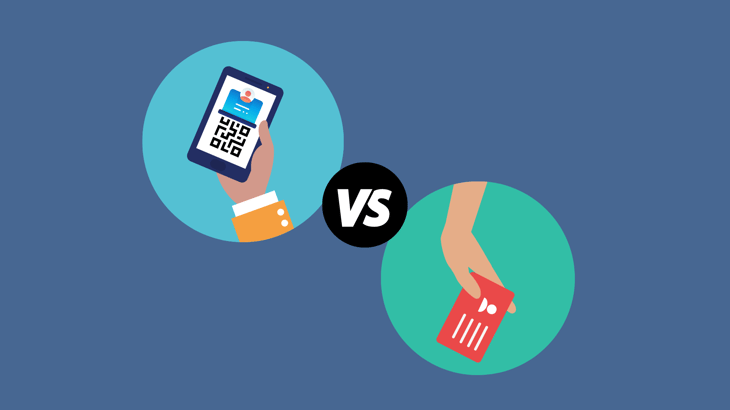 A New Age
As many of us have seen, our world has shifted into a digital one. Businesses have had to adapt to this new world along with their employees. People communicate digitally, sell digitally, and shop digitally. With a digital business card you can now expand your ways of networking digitally!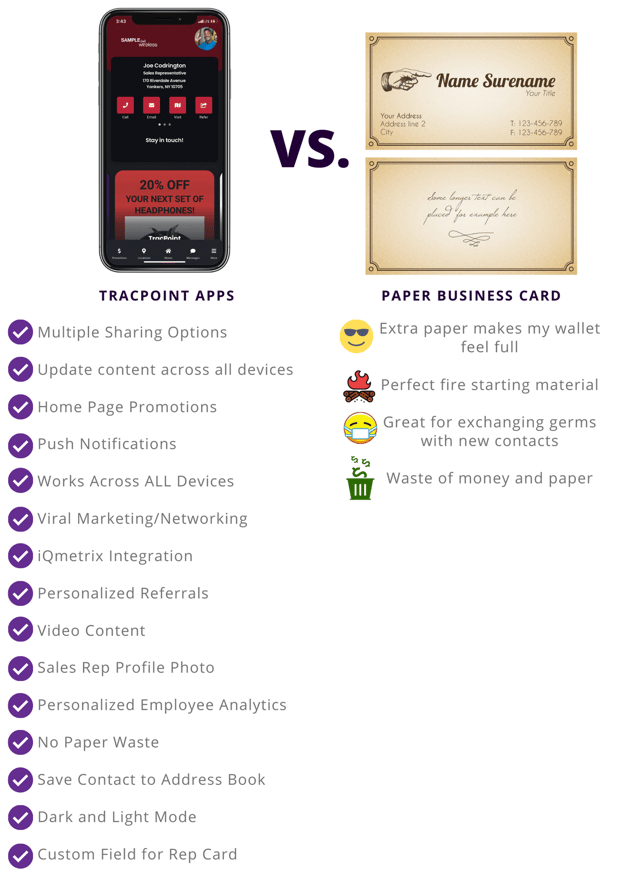 Let's Keep In Touch
Digital business cards are a quick and easy way to be able to share and send info to customers. Paper business cards can be easily forgotten about or misplaced, now having access to these cards digitally people will have constant access to it.
Sharing Is Caring
With the ability to pull up a digital business card anywhere, anytime on your mobile device it expands eyes on your business and representatives. If customers are happy with the service they can even share a digital business card to their friends and family thus giving you quick and easy referrals.
Features
When your business card is downloaded, an individual will have access to your professional information and the location of your business. There is also an option to add a profile picture to your business card which is helpful for customers to recognize your face. You can also save the business card into your contacts and view the business' social media pages directly from the card. You can add personalized links to the card as well, directing clients exactly where you want them to go.
Click & Send
To give someone access to your digital business card is simple. There are many ways to share it, like sending it as a text, having them scan your QR code, or airdropping it. TracPoint has made the process simple and straightforward for both you and your clients.
Go Paperless
With the ability to share your business card digitally it saves you time and money. Carrying around a paper business card can be a hassle, you could easily forget to be carrying them or not have enough. With the digital option, you will never run out of them and it will always be on you, making for a reliable alternative.
Make The Switch
There are so many aspects to the digital business card that justify making the switch from paper to digital. Convenience, professionalism, and personalization are some of the driving forces that we hope will convince you to make the switch.