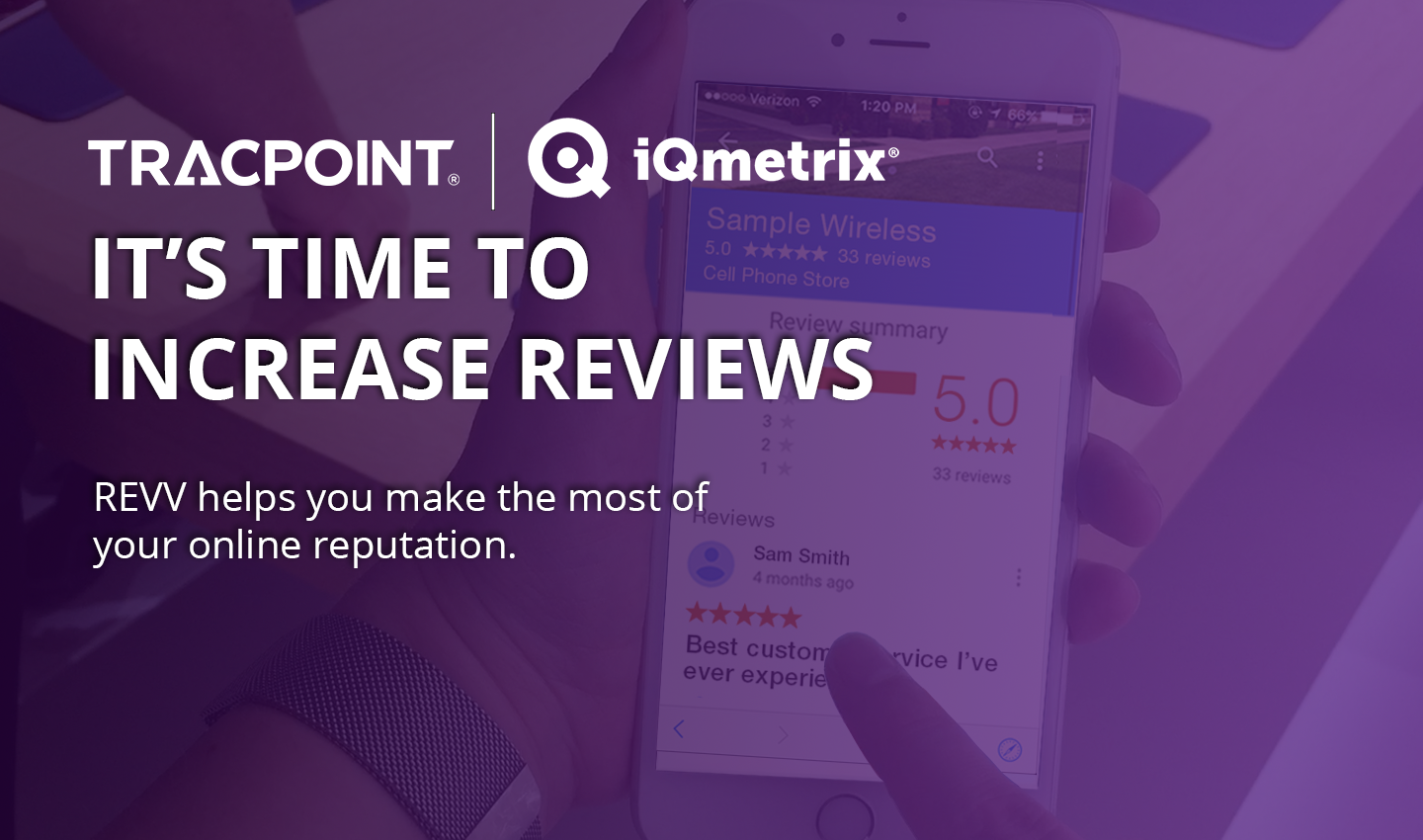 Beverly, MA—July 17, 2019—TracPoint introduces REVV by Rallio, an iQmetrix integrated post-sale survey tool that helps multi-location businesses significantly increase their online reviews.
iQmetrix is the wireless industry's largest provider of point-of-sale, retail management, and omnichannel retail solutions. In partnership with TracPoint and Rallio, iQmetrix clients now have an automated system to measure and monitor the customer experience, while also improving the volume of positive reviews and review scores on social media.
Designed to increase positive reviews that influence new customers to purchase from a retailer, the REVV by Rallio TracPoint integration ensures the great things being said about a retailer are being heard, helping boost their online presence and be found by more potential customers.
"We are excited about this new partnership with iQmetrix. The opportunity to partner with iQmetrix allows us to provide a service that every retailer needs in this evolving digital world. It's never been more important to watch and grow your brand's reputation. This integration takes what is traditionally very difficult for retailers and makes it super easy to set it up and watch their online reviews soar. iQmetrix has always been a leader in the wireless industry, and we look forward to working with their team and customers."
- TracPoint - Rallio Sales & Operations Team

See how REVV can help improve and promote your company's online reputation.