Let's say you're looking to find a place nearby to grab some lunch. When you search, "food near me", Google will use local results to suggest some options for you. For a business, despite what industry you're in, this is clearly something that can be used to reach more potential customers. But what if your business doesn't appear as a relevant search result in your area? That would mean missing out on thousands of people that would otherwise be directed to your company's listing. Here are some easy tips to boost your local ranking on Google.
Make Sure the Info on Your Listing is Correct
The more accurate your business info is, the more relevant it will be to people searching for services like the ones you offer. Go check your Google My Business page and make sure you fill in as much information as possible. That way, customers will know when you're open, where you're located, and most importantly, what you can do for them.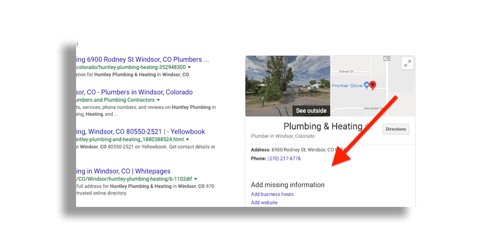 If your business location is accurate, there is a better chance of appearing in local searches as well as Google maps searches.
Verifying that your hours are up to date is an easy way to let customers know that you're available. If you'd like to go a step further, make sure that you update your hours for holidays and special events. This will ensure that nobody shows up to your storefront and is greeted with a 'closed' sign.
Add Photos
High quality images let customers see exactly what they are looking for. Photos are the easiest and most straight forward way to display your goods and services to potential customers. Whether you add product images or your logo, photos are a great way to give your listing some personality.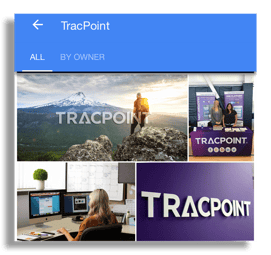 Actively Manage Reviews
Responding to reviews is one of the best ways to show your customers that you value their feedback and that you take criticism seriously. A positive review about your business can give you a nice SEO boost. These days more and more people are relying on reviews to inform their purchasing decisions. This makes it more important than ever to manage your reviews well and encourage happy customers to go online and leave a review.

Now that you know how helpful reviews can be, it's time to do something about it, and we think we can help. Learn more about how Tracpoint can help your business generate more positive reviews by checking out our new Revv Platform!
Once you start generating more reviews, you'll probably need some help managing them, right? Well we can help with that too! Go check out the Tracpoint – Rallio Platform to manage your reviews, as well as post and comment across all major social sites!
Click below to learn about our new Revv Platform!